We inspire people to innovate
Join The Team
We're full service which means we've got you covered on design and content right through to digital.
Why Join ShopConnect
Are you creative, innovative and think out of the box? Do you want to build new solutions? Do you have the entrepreneurship bug? Are you the kind of person who takes charge in an uncertain environment? Do you want to be part of the founding team of a tech startup? Do you aspire to have a career in a software product company?
Then you might be just the person we are looking for!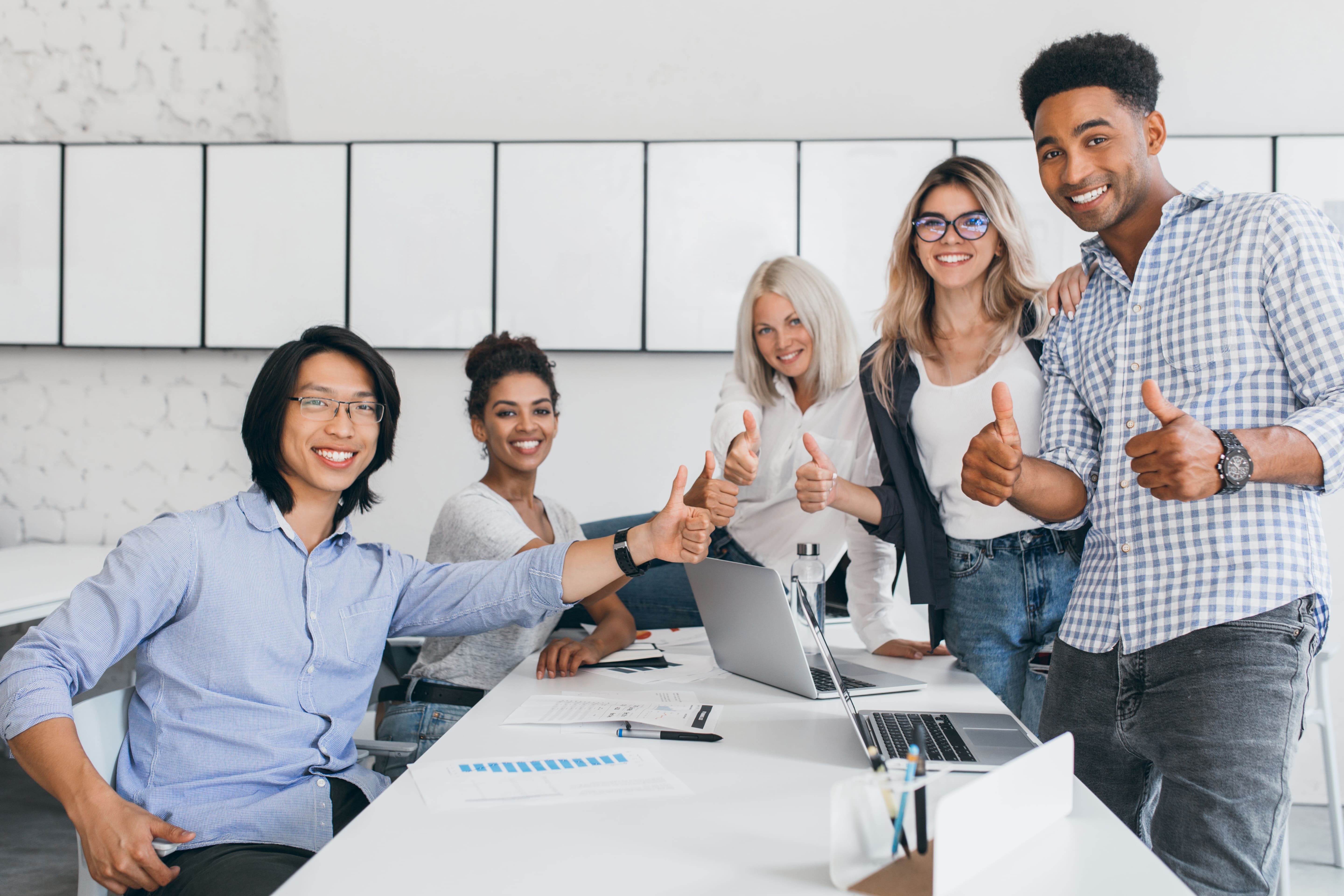 Our Culture
At ShopConnect, we look for talented people, not just filling a job position. The success of our business is entirely dependent on the talent, enthusiasm and passion of our employees to innovate, challenge and excel. We inspire and push each other to achieve the best in a professional atmosphere that provides all the necessary conditions for growth and innovation.
Perks and Benefits
We at ShopConnect firmly believe that learning is a lifelong experience. Being at the cusp of cutting-edge technology, ShopConnect offers ample opportunities to learn, experiment, innovate, and grow.

ShopConnect Idea Contests
ShopConnect holds contests across its organization for innovative ideas to improve its products and platform. Participants are required to submit video pitches of their ideas. This helps employees develop both technical and business development skills. Winning ideas are given cash prizes and opportunities to see their ideas being implemented.

Patent Filing
ShopConnect helps their employees in filing patents for any innovative idea they might have. It helps them with the arduous process of filing a patent and sponsors filing or registering patents.

Nurture Your Entrepreneurship Bug
Have you tried your hand at entrepreneurship or do you want to try being an entrepreneur? Being a relatively new startup, ShopConnect offers an opportunity to be part of the founding team of a company that is on the warpath to success.

Fast-paced Working Environment
Based in Bangalore, India's Silicon Valley, ShopConnect is in step with the fast-paced, high-tech culture of the city. It has employees from premier institutes like IIT and IIIT working from all over the country and the world. It offers continuous growth opportunities where they can experiment with different roles.

Competitive Compensation
ShopConnect offers compensation that is competitive with industry levels. It firmly believes in the concept of sharing its success with all stakeholders responsible for the company's growth. Hence, it offers ESOPs for all initial team members.

Flat Hierarchy
Innovation thrives in flat organizations and ShopConnect is a champion of open and flat hierarchy. Irrespective of their function, people are encouraged to interact with the founders and come up with product ideas. It encourages 360-degree continuous feedback throughout the year to further the growth of employees.
Life at Shopconnect
At Shopconnect, the employees are always motivated to go beyond their usual tasks and work, to embrace newer skills, and out-perform themselves in multiple arenas. Below are some of employees speaking on how working with the company has done them good.