Future of retail shopping is hyper-personalized.
Build your online store today.
One-stop solution to design mobile-first, interactive digital shopping experiences for your customers.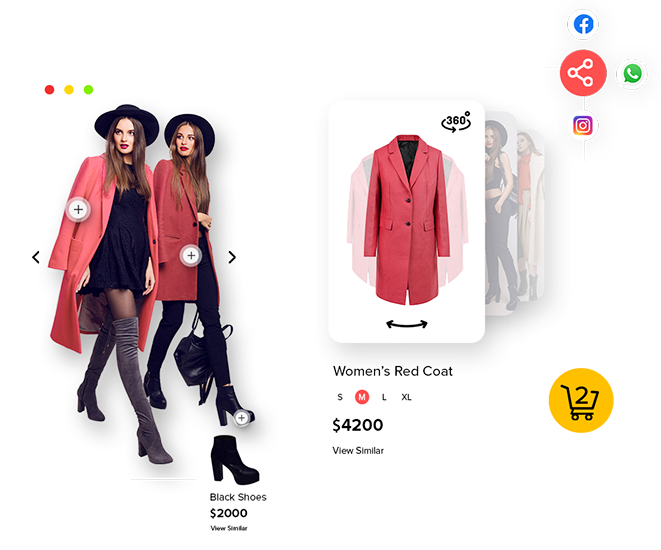 Challenges we solve
Bring the personal touch of an in-store shopping experience to your digital store. Low product engagement?
Transform your customer engagement with interactive product promotions such as AR/VR visualizations and 360°/3D views. No Personalization?
Deliver personalized shopping experiences with immersive catalogs and lookbooks, based on customer's browsing and buying patterns. Uninspiring Online Presence?
Sell effectively to a wider audience using shareable microsites, curated collections and virtual stores.
ShopConnect Boost Features
Create immersive and interactive lookbooks, virtual stores and boost it using AI-powered promotions.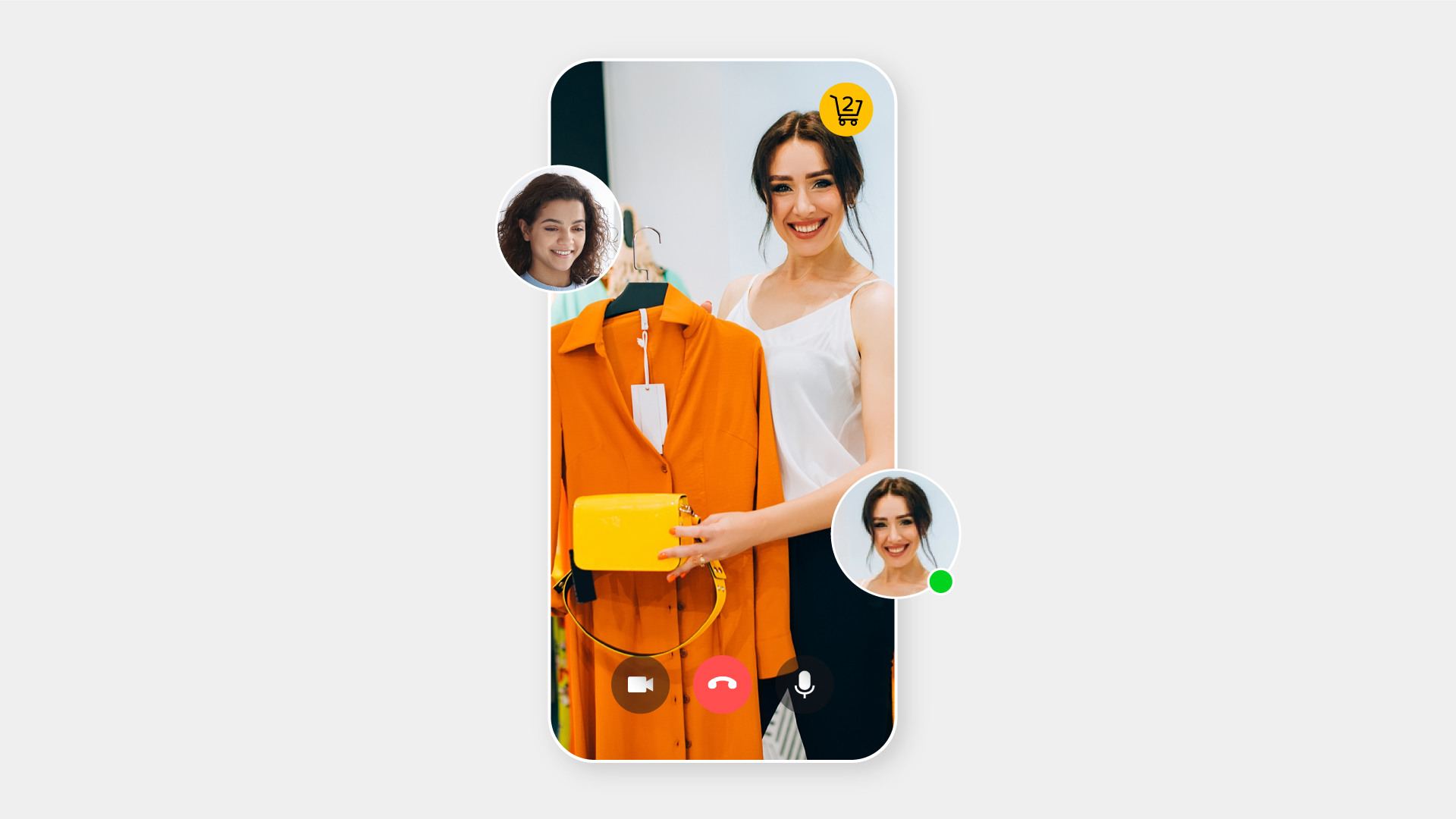 VIDEO CONNECT
Recreate the complete real-life social shopping experience for your customers. Let your customers connect to salesperson instantly with integrated & secure video calling on ShopConnect Boost.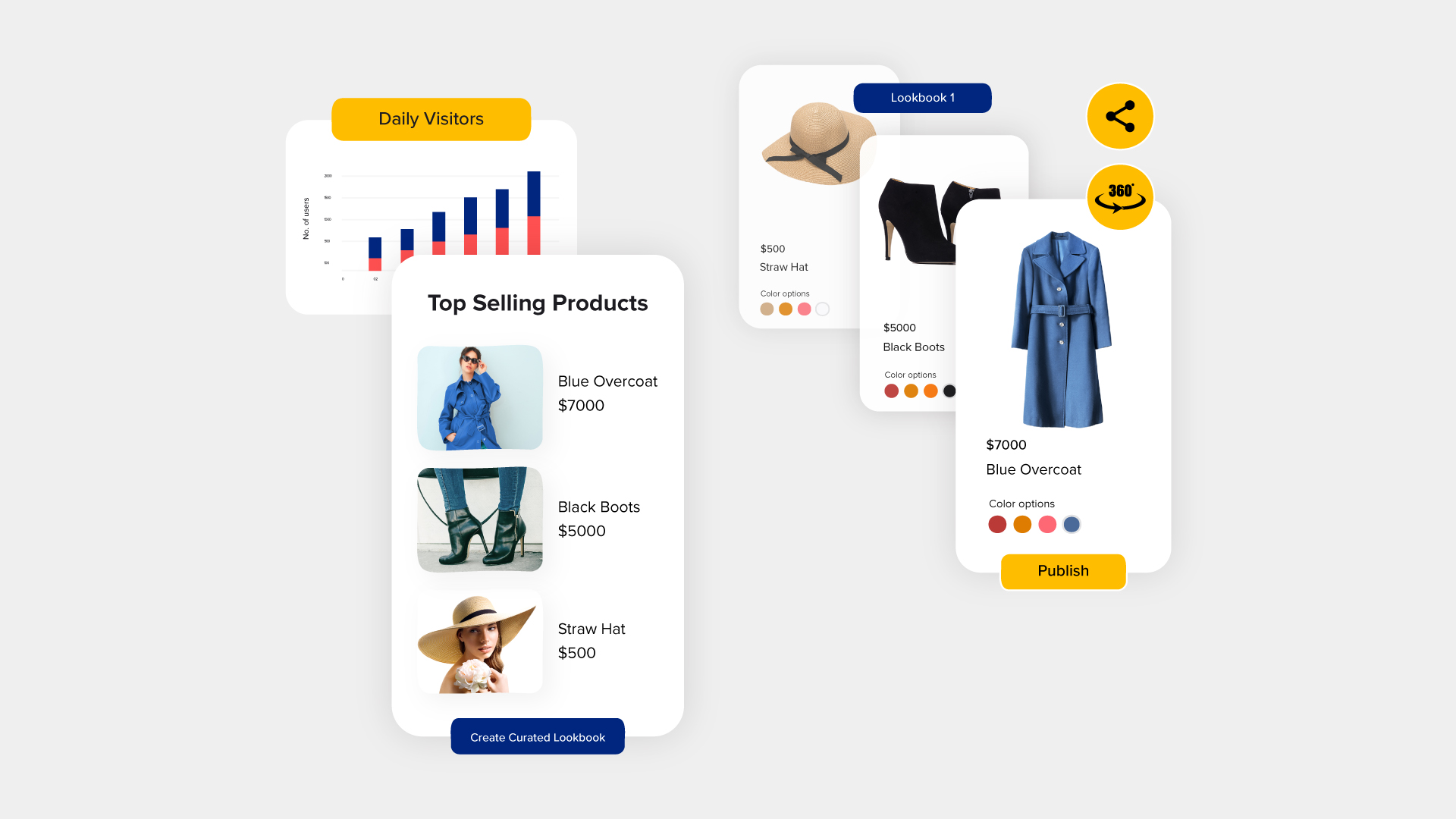 Product Promotions
Personalized attention leads to higher conversions! Experience upto 20% increase in your sales with personalized microsites, interactive lookbooks, and 360° views enabled with end-to-end e-commerce.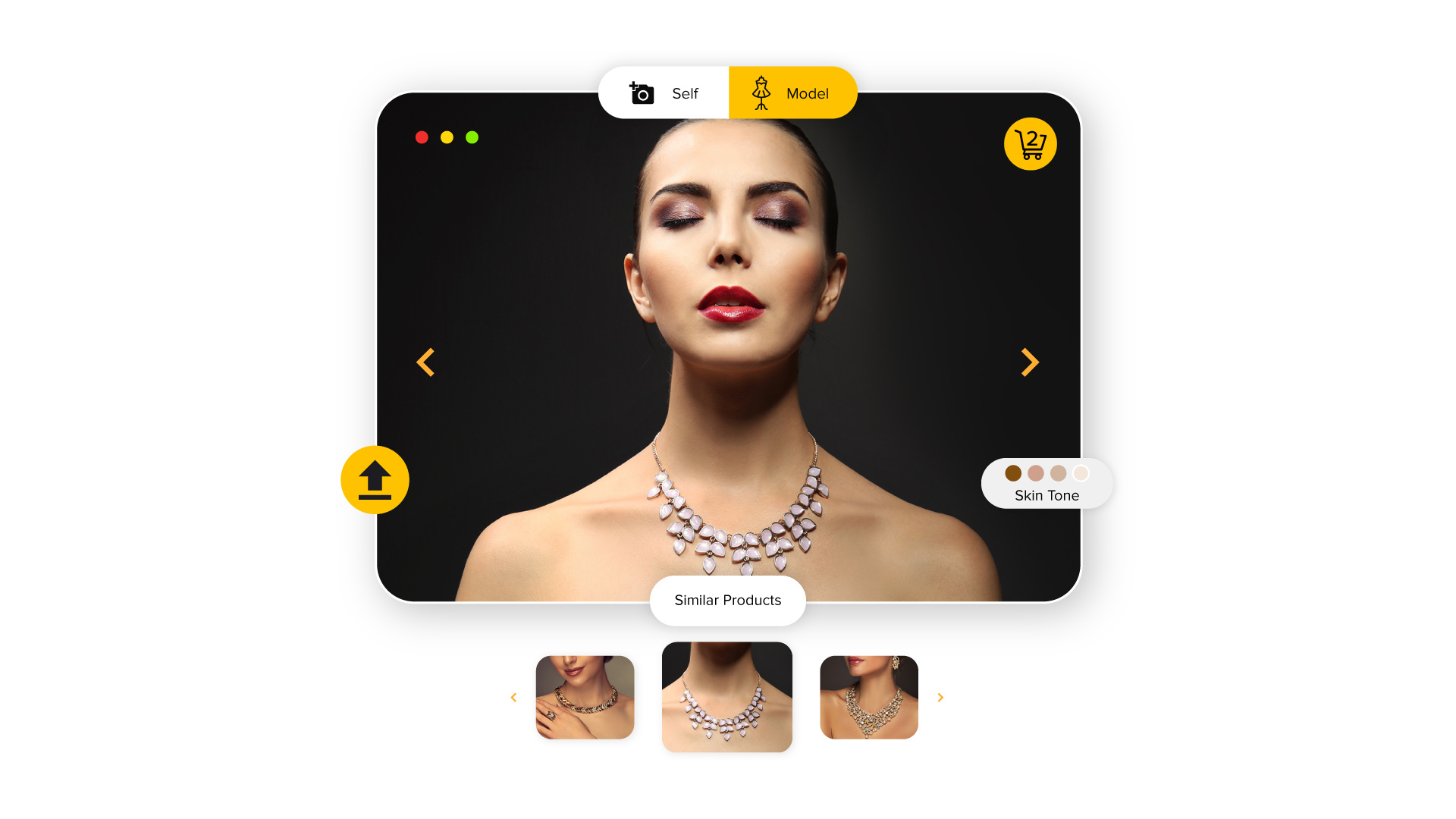 Virtual Try On
Let them try before they buy! Enable product trials using AR/VR powered virtual try-ons to ensure higher conversions and reduced returns.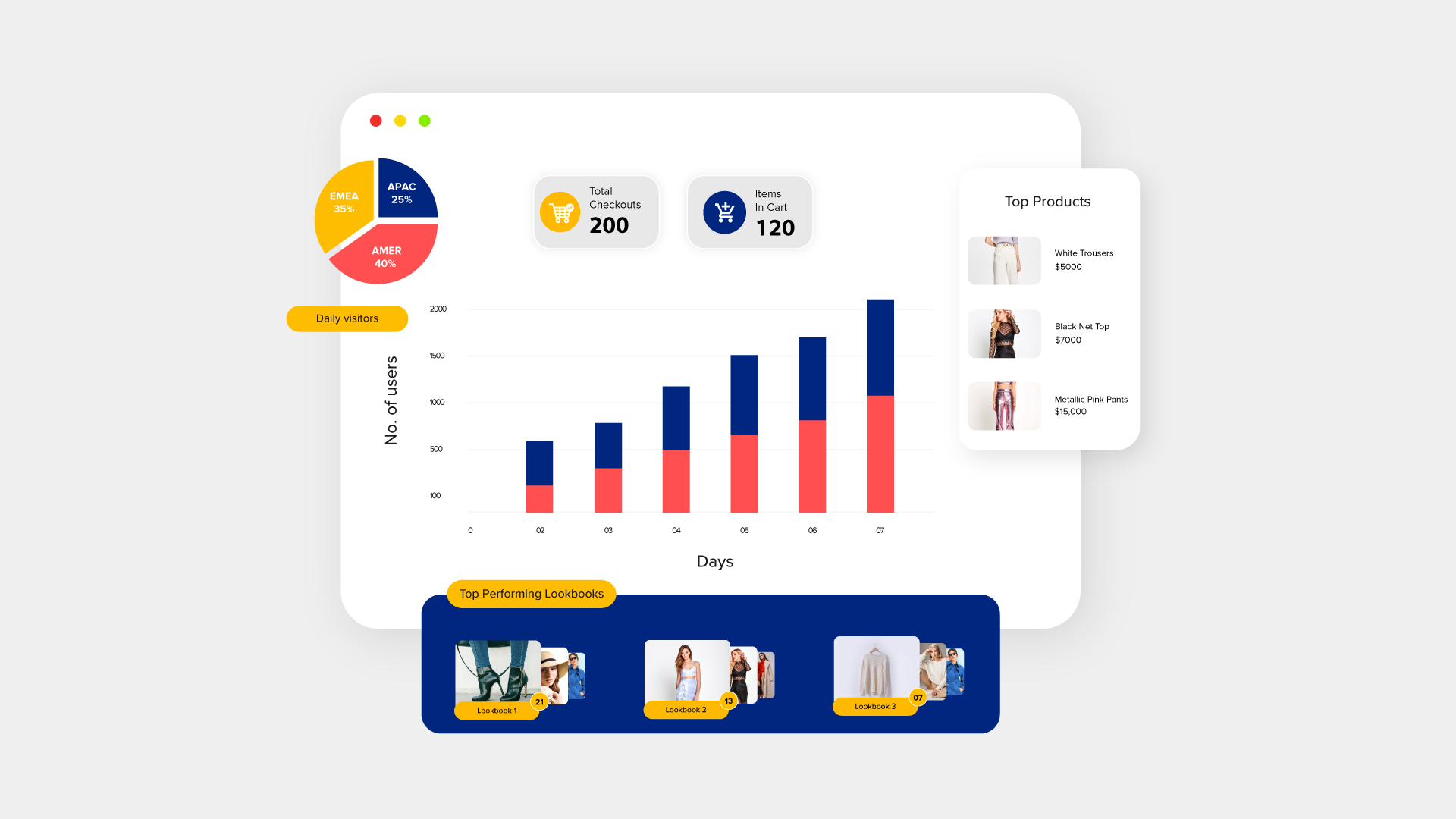 Actionable Insights
Leverage rich data to drive your sales. Use insights on the most viewed and top-selling products, customer buying patterns, cart abandonment and ROI, to create curated promotions.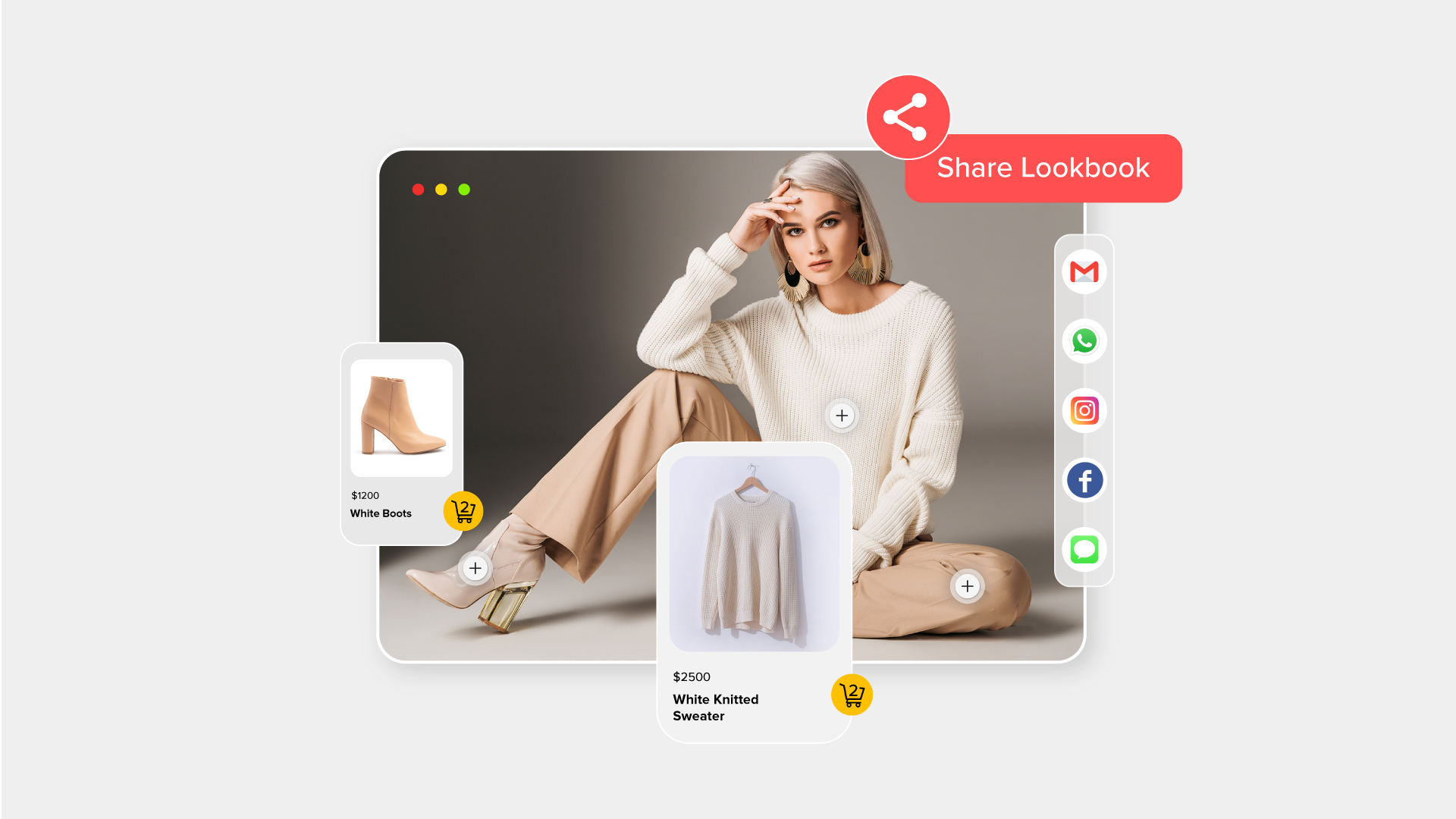 Inbuilt Virality
Reach out to a wider audience on social channels, email or messaging platforms seamlessly! All personalized microsites and digital lookbooks have immense shareability built in.
Since going live with ShopConnect, our store visibility has increased and some sales too. We are now starting our digital outreach efforts also, which will cement our brand and drive conversions. I recommend ShopConnect to all brands and businesses who want to immerse their customers with next-gen e-commerce like virtual showroom or live video commerce.

ShopConnect differentiates the way a store is presented to the customer thereby making us stand out from the competition. It has given me a platform to showcase my collection easily to customers and also connect easily via video to showcase the entire collection remotely.

We did not have an online presence or social media presence, so we were ignoring the additional revenue stream that could come from taking our store to these customers. ShopConnect is allowing us to showcase our collection easily to customers and engage them with immersive 360, 3D views, and also connect easily via video to showcase the entire store collection remotely.

The ShopConnect video widget placed on our website helps our staff connect seamlessly with our end customers. Customers are really happy to book appointments and have an organized way of interacting with our products.

ShopConnect helped me take my products online quickly and the ShopConnect Boost links really helped me launch my New Year collection in December 2021. The product was very easy to implement and was well appreciated by my customers as well.

With this technology, even buyers from far-flung areas can shop from our virtual mall. This saves us the cost of expanding our reach. We are planning to open dark stores that can be used as fulfillment centers. We will continue to use the platform as it could be a solution for adverse weather effects when people are not able to visit stores and can shop from the comfort of their homes.
Designed to make you successful
On-Demand Support
Help is here. Whenever and however you need it.
Salesperson App
Sales made simple with our Android app.
Mobile-Friendly Design
All your products. One-click away with end-to-end mobile commerce.
SEE IT FOR YOURSELF
Highly personalised digital catalogue maker and online store builder. For scale.